Who we are
We are a collective of people with diverse experiences, knowledge, and strengths, all working from different sectors to support civil society organizations in Latin America in becoming stronger and more resilient.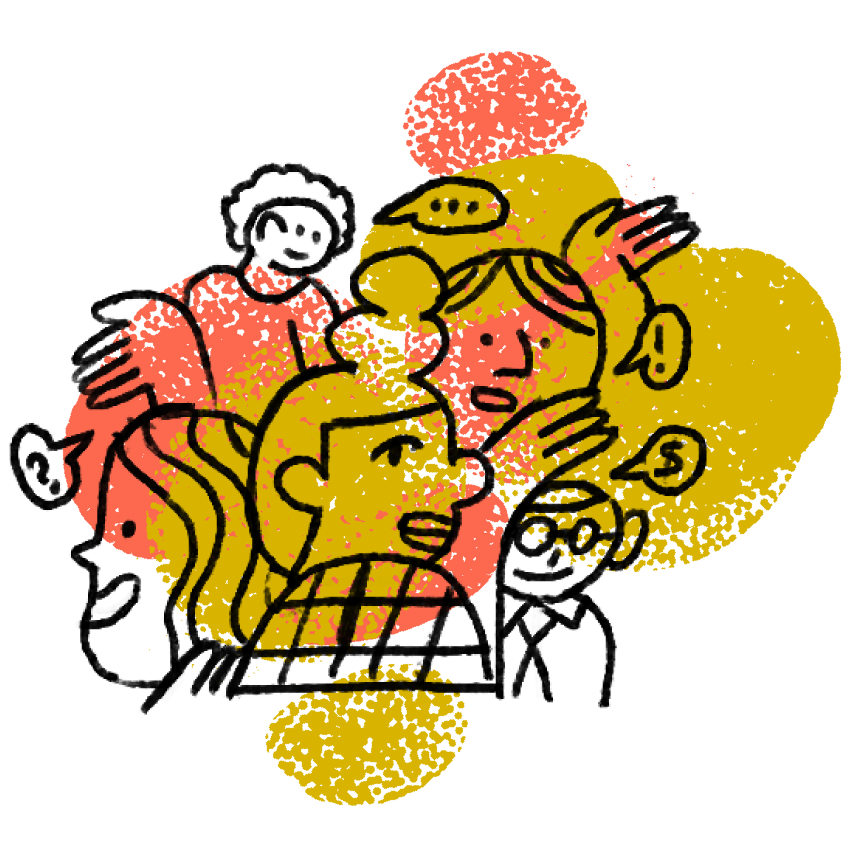 Sitting at the table of La Sobremesa is
the team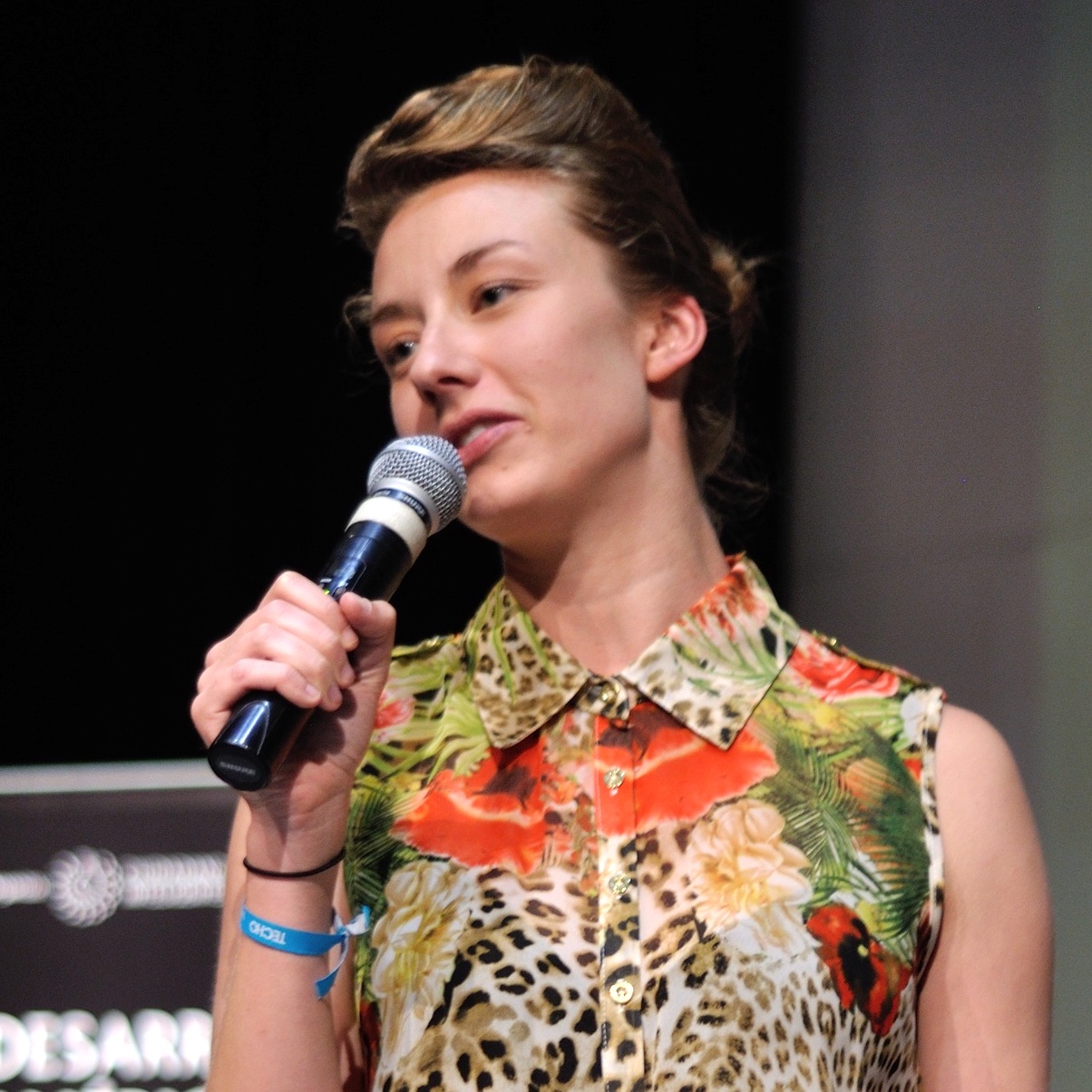 Anca Matioc
Founder and Director of La Sobremesa
Hello! I am Anca, founder and director of La Sobremesa. I have been working with and accompanying civil society organizations and networks in Latin America and the global south for over a decade, as a designer and facilitator of change processes. In my experience, I saw - and I see - a lack of spaces for reflection and learning, and for thinking and rethinking realistic solutions from civil society. I support organizations to design their strategies and to rethink and strengthen their institutions, structures and teams. I really enjoy supporting people who focus on improving the realities of their countries. Before La Sobremesa, I was the Matchbox coordinator for
The Engine Room
in Latin America and then at a Global level, where I accompanied dozens of organizations to be more strategic with the use of technology and data. Prior to that, I worked for
Ciudadanía Inteligente
in Chile, where I co-founded and led the Developing Latin America project, one of the first networks around open data in the region, to seek solutions to social problems. I co-founded the
AbreLatAm
regional de-conference, a space to discuss and innovate in the opening of data and governments. I have a master's degree in Development Practice from SIPA at Columbia University. I was born in Romania, I grew up in the United States, and within the last ten years I have worked from Chile and now Mexico for all of Latin America.
Beatriz Irarrázaval
Project leader
Hello! I am Beatriz, a Chilean passionate about helping solve the problems in our region. I have more than 12 years of experience in civil society, public sector and research. I have worked in the design and implementation of projects and programs related to public innovation, social impact, education, democracy and transparency. I deeply believe in evidence-based solutions, and in action and collaboration between international, regional and local actors. For this reason, I have focused on accompanying organizations in their processes of reflection, learning and impact evaluation, as well as in the design of strategies and institutional plans. Before La Sobremesa I worked as director of sustainability at
Ciudadanía Inteligente
, and as project manager at
ImpactaLatam
, a project that brought together 15 civil society organizations working on democracy, governance and human rights to co-create an impact assessment methodology suited to their own needs and capacities. I have also worked as a researcher in various studies related to citizen participation in Chile and Latin America, and have provided advice on institutional strengthening and impact assessment in dialogue processes in conflict zones. I have a degree in History from the Catholic University of Chile, and I have a Master's degree in International Public Policy (UCL) and Science and Innovation Management (U. de Valencia).
Join us!
We will be announcing available positions soon.
Según el desafío que enfrenta sociedad civil,
Nos apoyan y aconsejan
Milena Pafundi
agenciapresentes.org
Argentina, based in Mexico City, Mexico
¿Qué desafíos ves en la sociedad civil latinoamericana?
I see organizations with long-term strategy challenges, as well as internal communication problems, especially in regional institutions. Another challenge is the lack of funding for LGBT + organizations, also seeing the challenges that it implies for some organizations to constitute themselves as AS or CSOs. I am a communicator and project leader in communication campaigns and have worked on the ground for 12 years, as a journalist and as an artist.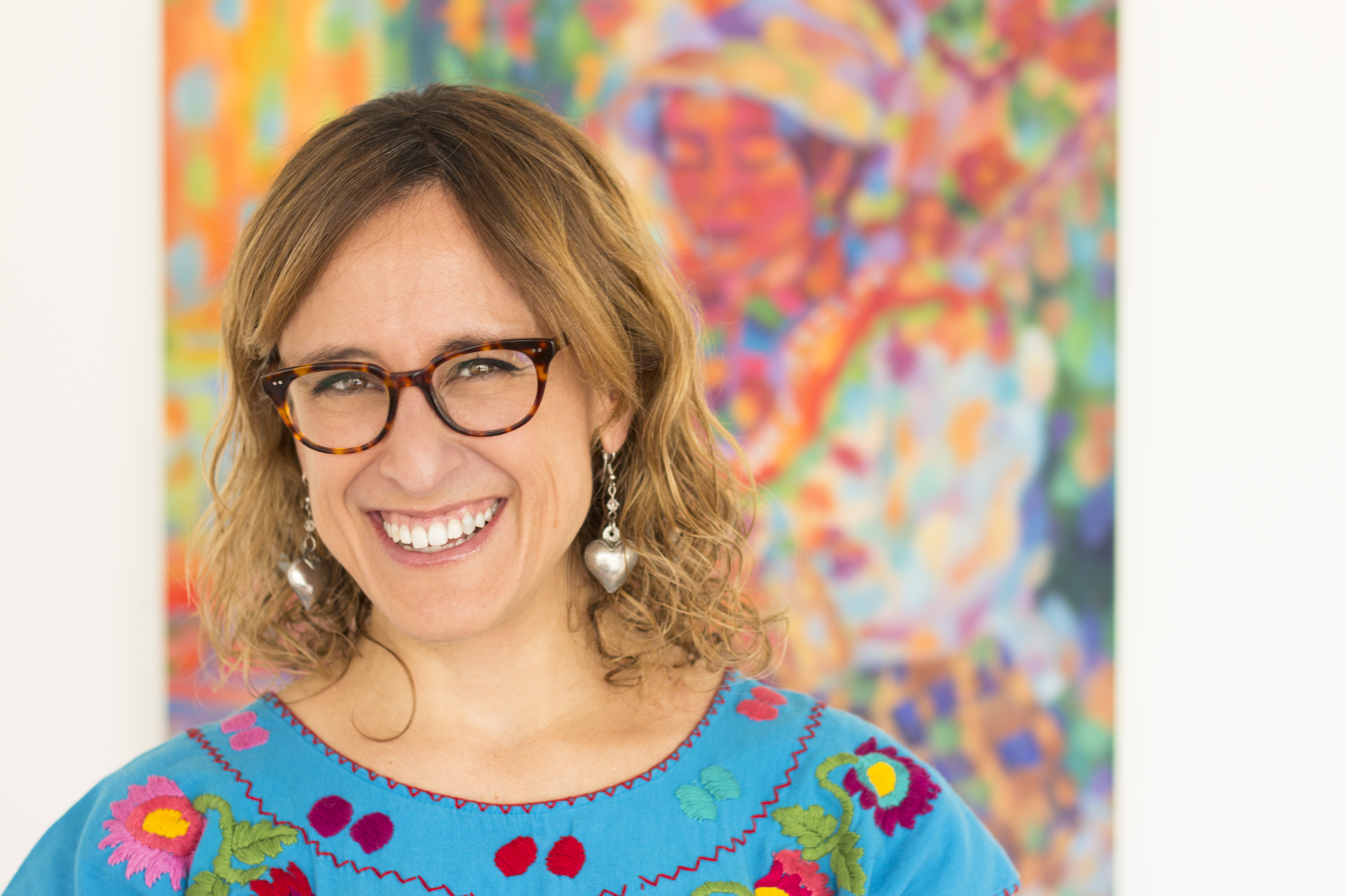 Alejandra Betanzo de la Rosa
Consultora Independiente
Based in Mexico City, Mexico
¿Qué desafíos ves en la sociedad civil latinoamericana?
I see challenges in institutions and their leadership, which translate into too much work that threatens people's emotional health. I accompany organizations to co-construct explicit agreements that allow them to distribute power and work in a more self-managing way, in addition to generating collaborative dynamics, conflict transformation, emotion regulation and self-care. I am a consultant on Nonviolent Communication, Restorative Justice and narrative practices.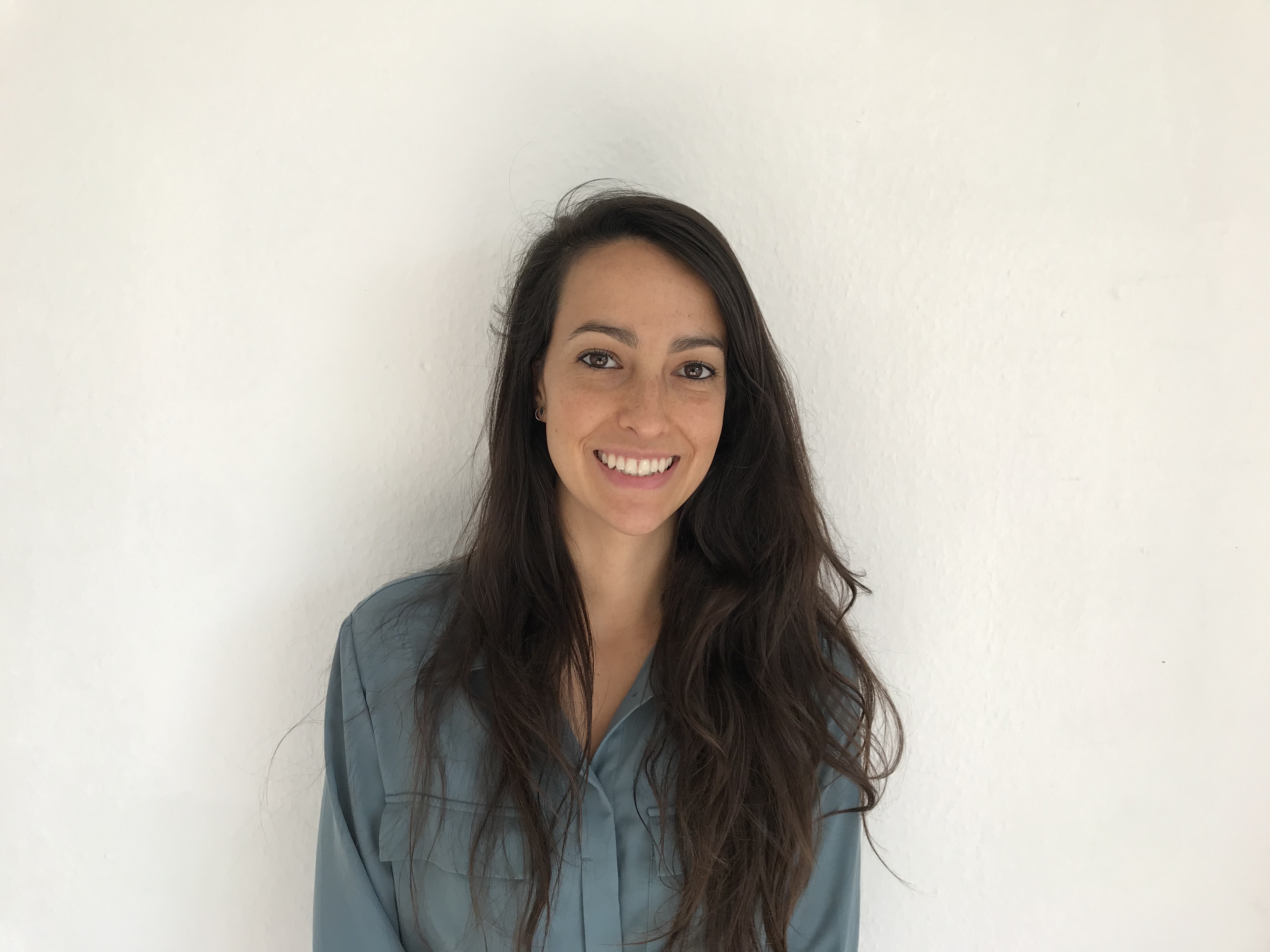 Graciela Guadarrama Baena
Based in Mexico City, Mexico
¿Qué desafíos ves en la sociedad civil latinoamericana?
I believe in narrative as a crucial tool for change and I really enjoy participatory design and co-creation processes. Because of my profile and curious mind, I have worked with various groups and organizations from both the public and private sectors and civil society. My experience encompasses Innovation and Design in all its extension. I use methodologies from different disciplines to facilitate action and transformation processes; among them are Social Innovation, Critical Design, Participatory Futures and Systemic Thinking.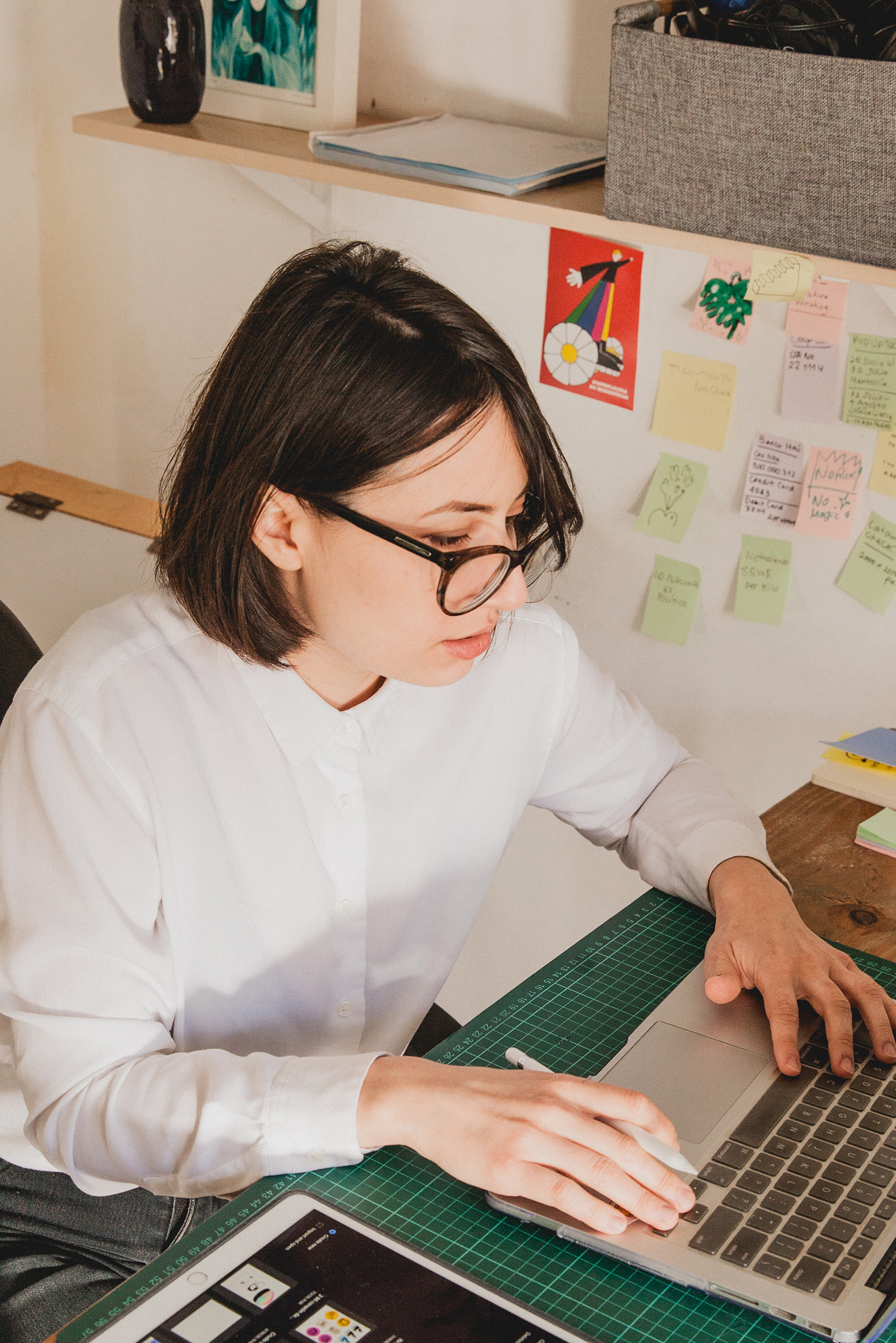 Adriana Peralta
Freelance designer
Based in Asunción, Paraguay
¿Qué desafíos ves en la sociedad civil latinoamericana?
I see a challenge with contexts that are often violent and corrupt, like those of Latin America. In order not to lose motivation to do things as well as possible, it helps a lot to surround yourself with people who you align with, who also believe that you can do it, who inspire you, who encourage you, with whom you can have a few beers and relax and laugh a bit. I am an illustrator and graphic designer specialized in sociology. (And yes, I'm the designer behind La Sobremesa!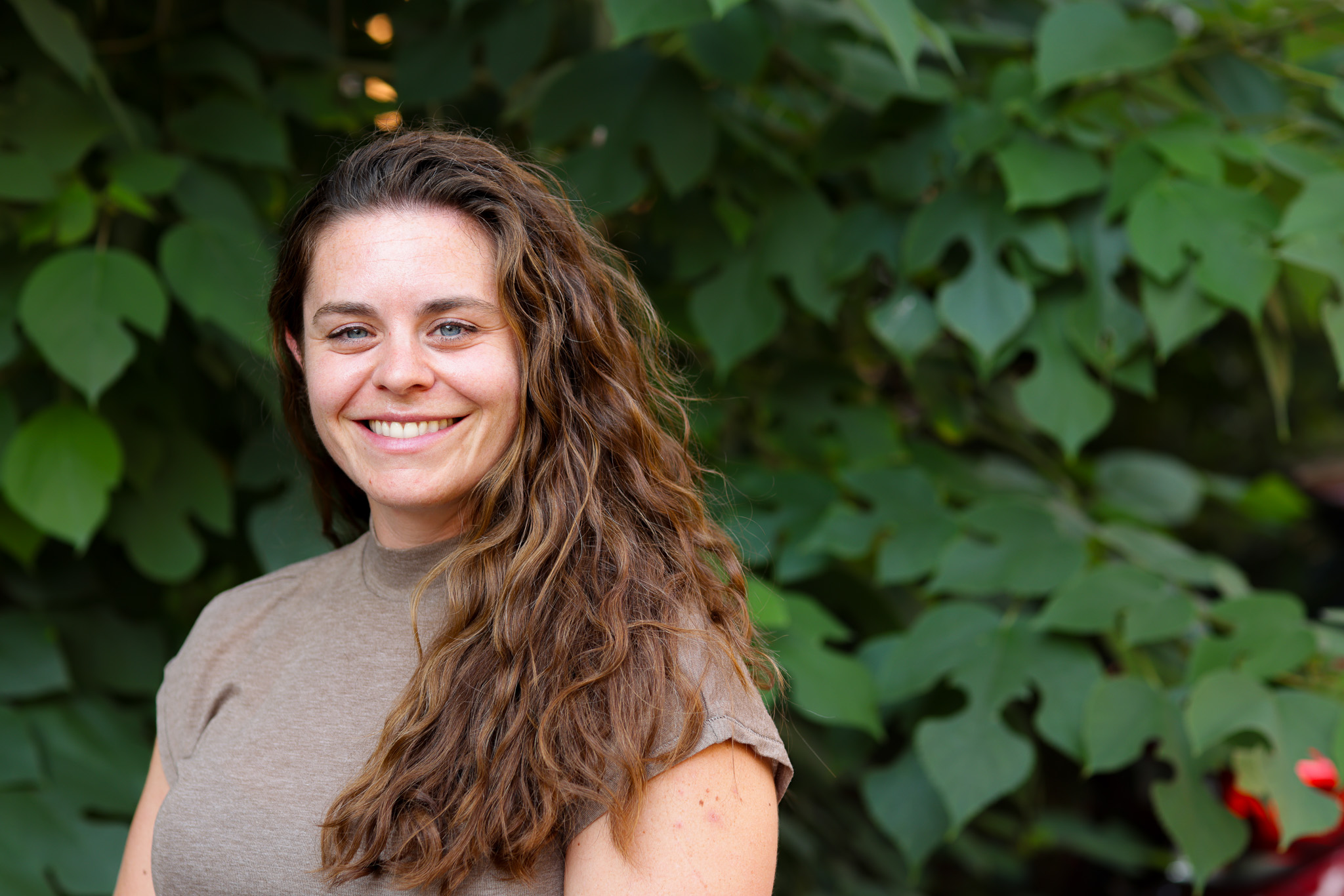 Laura Lehman
https://www.innonet.org/
Based in Washington D.C.
¿Qué desafíos ves en la sociedad civil latinoamericana?
I see inequalities within the system that limit funding and resources for the groups closest to the problems. What if locally led civil society organizations had everything they needed to carry out their visions for a more democratic, inclusive and equitable society? I work in learning and evaluation for funders and organizations that participate in the promotion and construction of social and economic justice. I have been a community organizer, teacher, and researcher.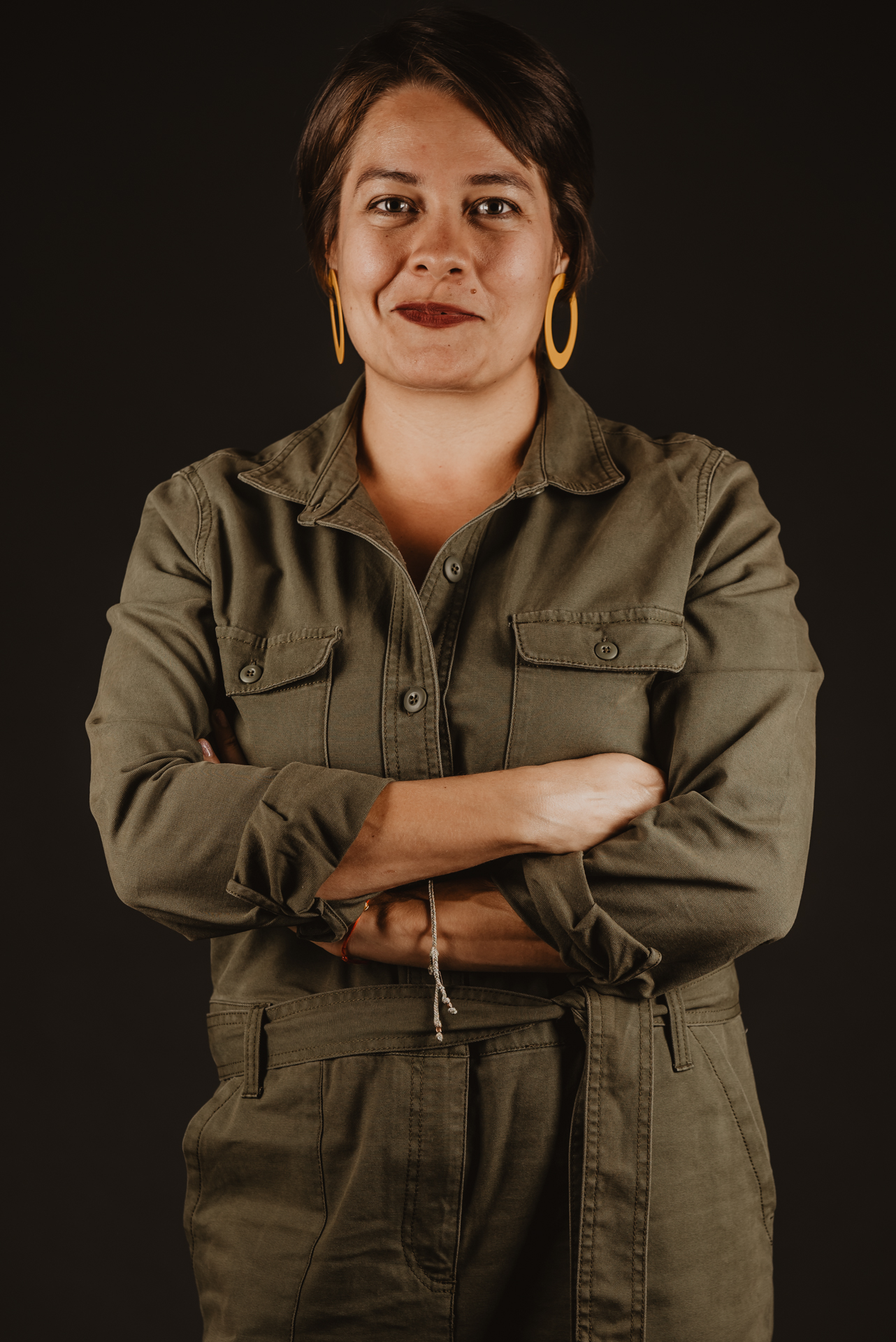 Ana Gabriel Zúñiga Aponte
hivos.org
Based in San José, Costa Rica
¿Qué desafíos ves en la sociedad civil latinoamericana?
I see a sociopolitical polarization to which the hegemonic groups are dragging us so they can continue monopolizing the exercise of power, in addition to an acceleration of inequalities. I work accompanying civil society organizations in their processes to reverse the impacts of disinformation and in the protection of civic rights in the digital age. I am an inveterate optimist, who believes in civic dialogue, in civic resilience and returning democracies to those who belong to the majority!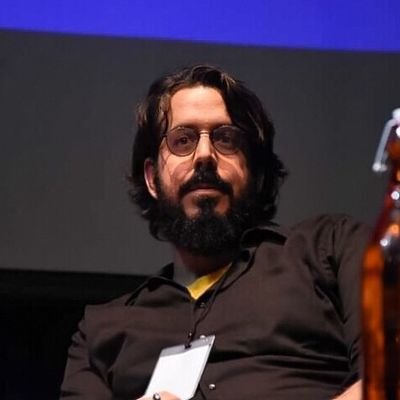 Eduard Martín-Borregón
poderlatam.org
Catalan, based in Mexico City, Mexico
¿Qué desafíos ves en la sociedad civil latinoamericana?
I see Latin American civil society and I have two big questions for it: How can the impact of our work be measured and increased? How are can we generate opportunities within the sector to retain and attract new talent? Any project that I design always starts from a problem to which we can contribute based on what we know how to do well. The sum of the parts is always greater than the parts themselves. I am a data journalist, mixing data, narrative and technology.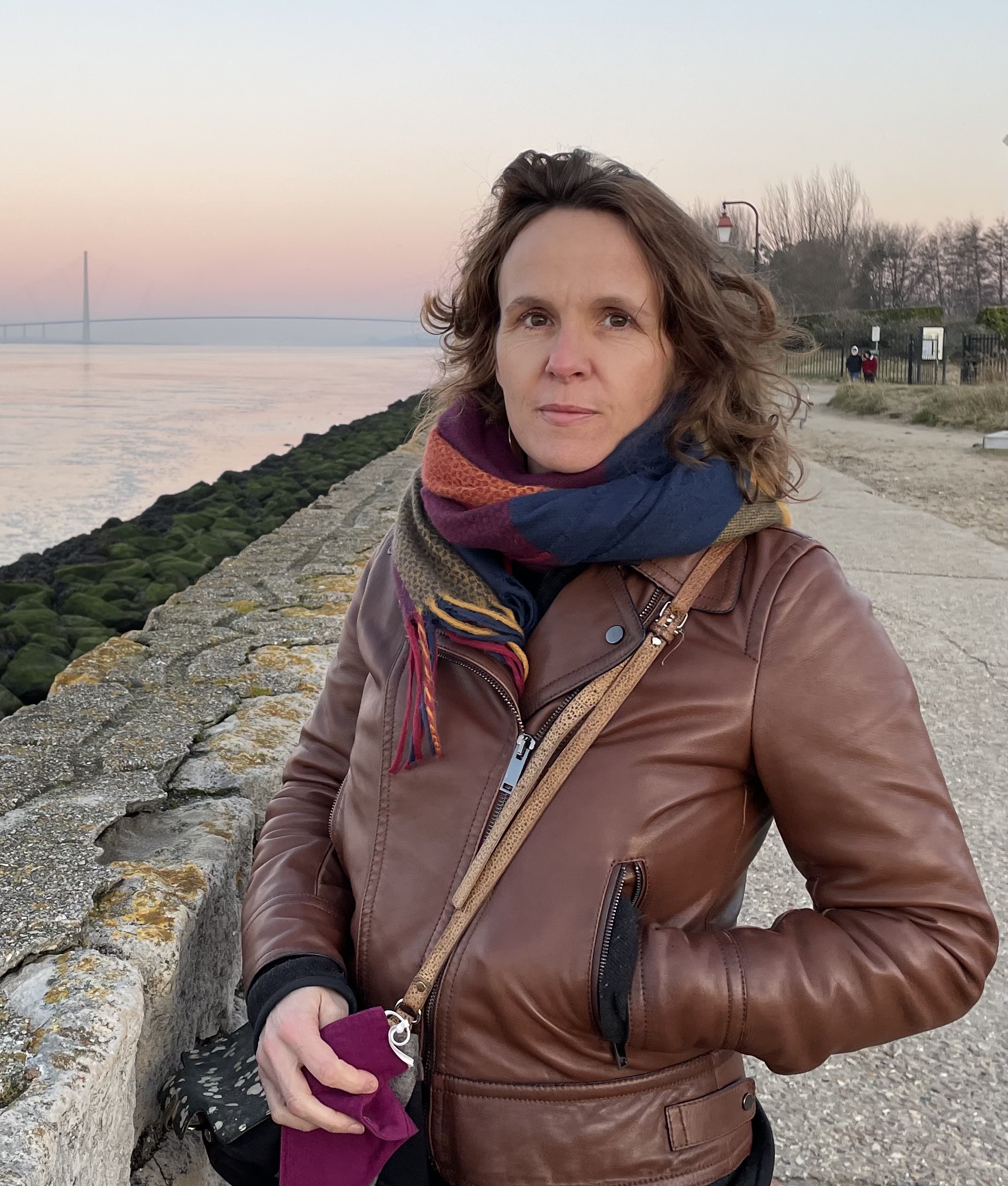 Justine Dupuy
fundar.org.mx
French, based in Mexico City, Mexico
¿Qué desafíos ves en la sociedad civil latinoamericana?
I see that in order to achieve substantial changes, you need more than evidence and research – you alsoneed to build collectives and alliances. Building trust between the various actors of civil society is one of the most important challenges, especially given a political context that is increasingly opposed to dialogue. I work by building these links and alliances, seeking to include diverse voices. I am a journalist by training, specialized in transparency and fighting corruption.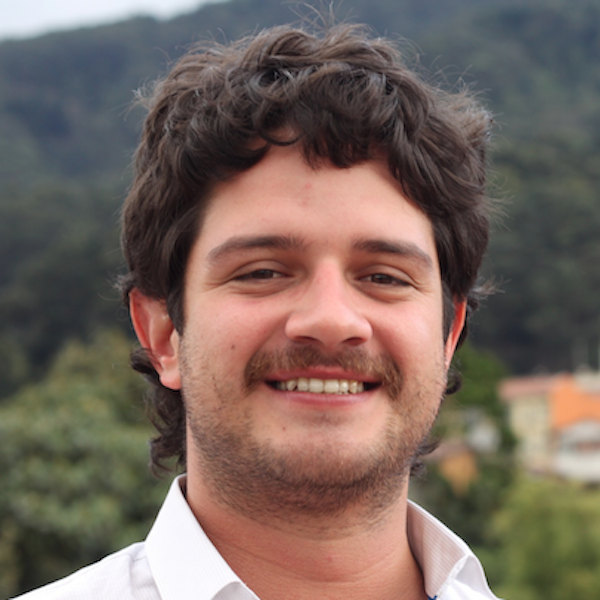 Juan Pablo Marín Díaz
datasketch.co
Based in Bogotá, Colombia
¿Qué desafíos ves en la sociedad civil latinoamericana?
I see a lack of data technology infrastructure for advocacy from civil society. I work creating accessible and low-cost data science technologies for social organizations. I am a data scientist and founder of Datasketch.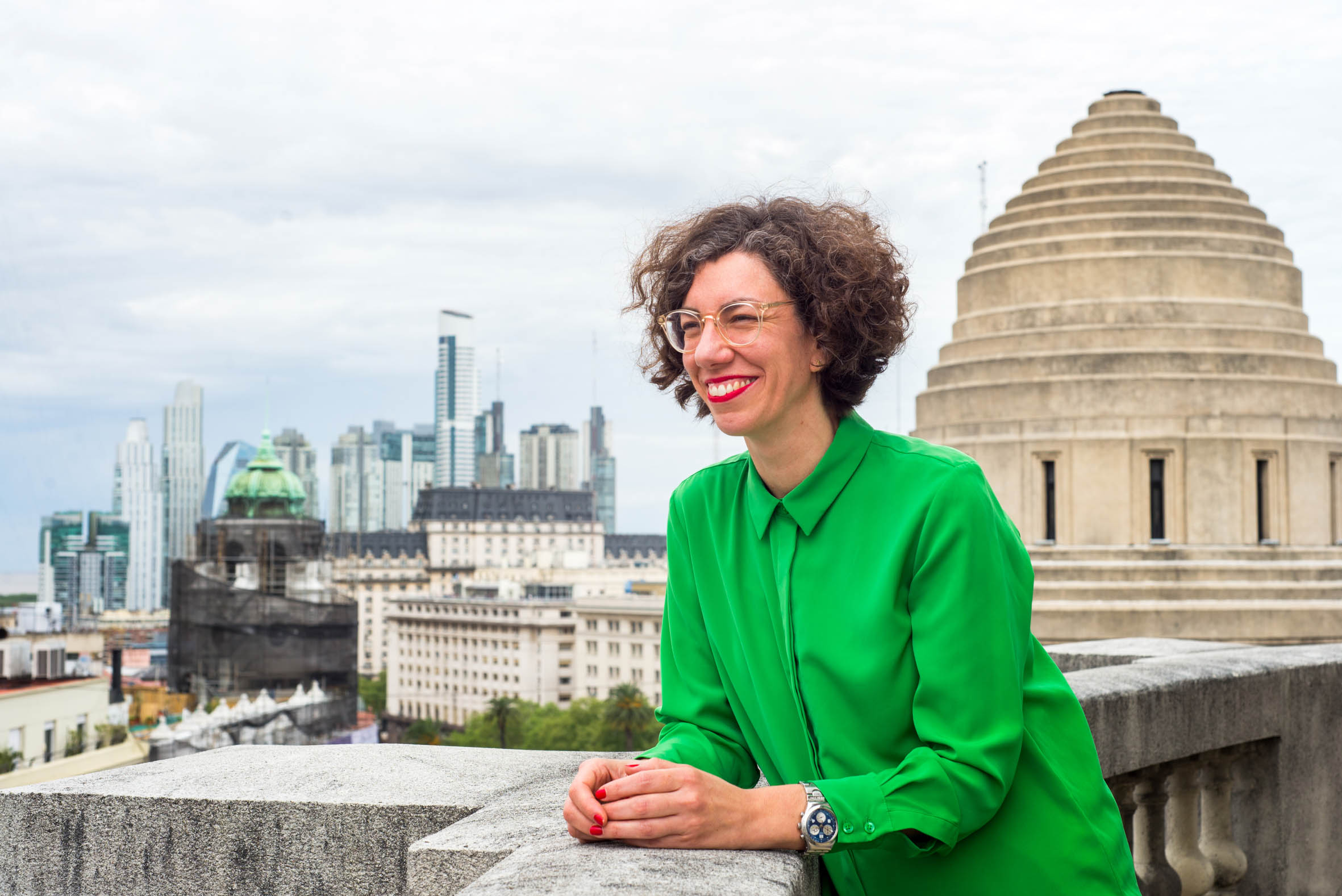 Carla Bonina
surrey.ac.uk/centre-digital-economy
Argentina, based in London, UK.
¿Qué desafíos ves en la sociedad civil latinoamericana?
I see at least three: large challenges to solve, a regional scenario of growing violence and political and economic instability, and great barriers to achieving financial sustainability of organizations. I address these challenges by being an advisor to governments, international organizations and start-ups on issues of government and open data, digital entrepreneurship and sustainable social innovation. I am an author, academic, and strategic consultant with more than 15 years of experience.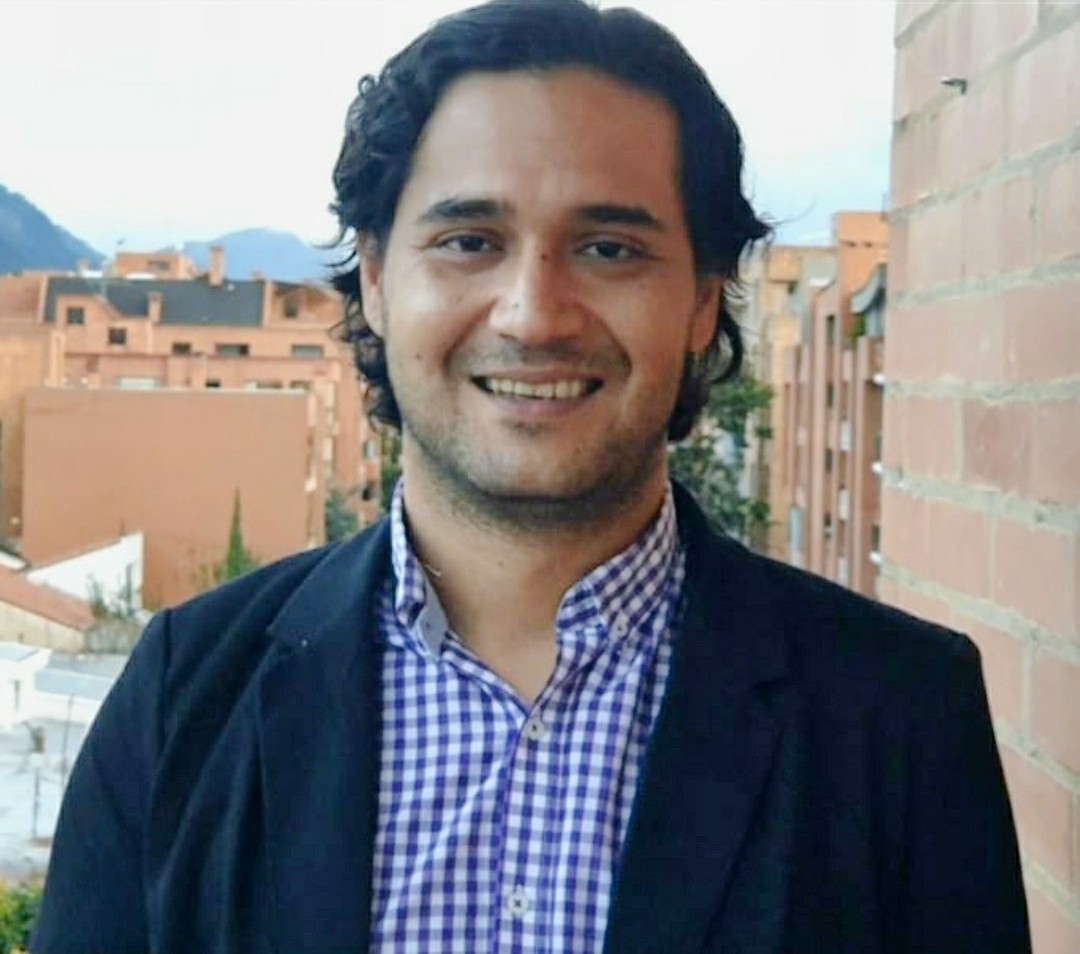 Jorge Flórez
globalintegrity.org
Based in Bogotá, Colombia
¿Qué desafíos ves en la sociedad civil latinoamericana?
I see challenges in clearly articulating the impact that we expect to achieve at the organizational and project level, including defining processes and tools to track progress on this goal, and using this evidence to improve and effectively communicate our work. I address this challenge through team conversations and use of methodologies that respond to the specific needs of these groups, their goals, and their resources. I am a facilitator of social change strategies.